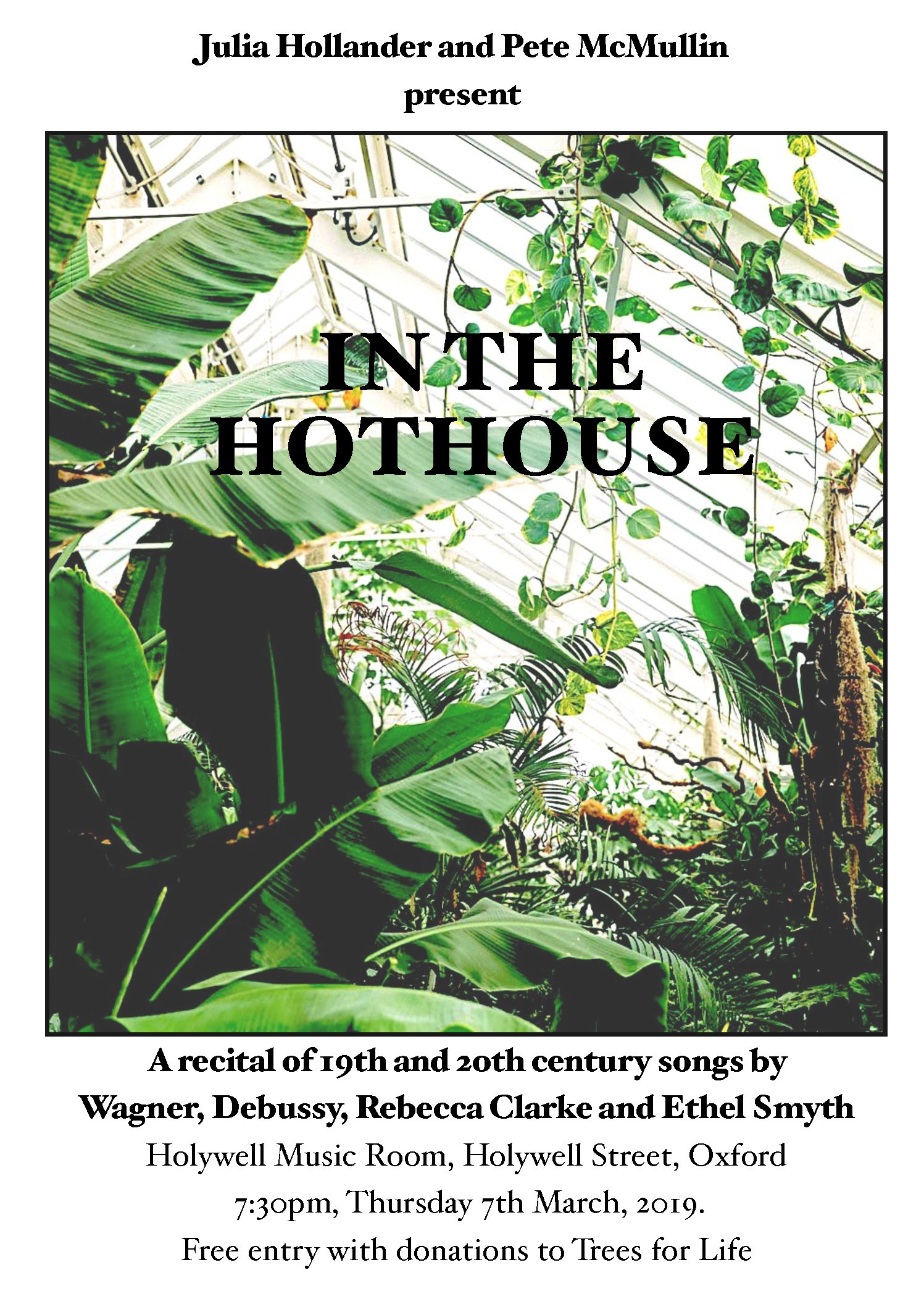 A recital of art songs built around the centrepiece of Wagner's 'Im Treibhaus' - 'In the Hothouse' - all about our relationship with the natural world. Pete McMullin plays the wonderful Steinway piano in Holywell Music Room. Also introducing a recently re-discovered...
read more
I originally trained in Classical singing, and with the fundamentals of that technique I am able to sing a hugely varied repertoire, from Fats Waller to Monteverdi to Strauss. I have sung professionally with numerous choirs in London and Oxford, and currently with the marvelous University Church of St Mary the Virgin in Oxford.
I also do contemporary music gigs with my friends Jo and Liz as a female a cappella trio. As a soloist, I sing for weddings and funerals whenever the bookings are there.
My accompanists are a really important aspect of my singing creativity – currently that means French Cabaret with John the accordionist, Jazz and Blues with Roddie the guitar player, and more formal, Art Song recitals with Pete my pianist.